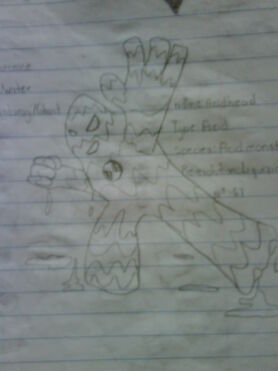 Acidhead is one of the aliens of Zack 10 .
Powers
His body is pure acid
Can melt anything with a single touch
Can breath toxic gases,and live on hazardous atmospheres, and survives any corrosive substance
Projects high corrosive blasts
Weaknesses
Can't touch people, or he'll burn them
Is super slow and can't use any weapon
Creation and concept art by
Smallvilleantonio 22:49, July 12, 2010 (UTC)
See also
Ad blocker interference detected!
Wikia is a free-to-use site that makes money from advertising. We have a modified experience for viewers using ad blockers

Wikia is not accessible if you've made further modifications. Remove the custom ad blocker rule(s) and the page will load as expected.