Plot
About 2 years ago (Ben 10 universe vs. DC Universe), Batman was accidently kicked into the Temple of Amun-Re in Egypt (Ben's universe). One day, Batman returned to Ben 10 Universe. Batman was attacked by Vilgax and Riddler who desired his hyper-intelligence. Ben came to his rescue. Ben changes into Echo Echo and blasted Riddler and Vilgax. Ben saved Batman. Batman told him of a prophecy that he had found into Amun-Re. Ben took action as Sandbox. On their way, they met The Flash (Wally West) and Green Lantern (Hal Jordan) who accompained them. Riddler released the Demon Albermech from Planet Jupiter. Albermech then rampages Earth. Ben attacked him but he shot ice which freezes Sandbox. Ben in the ice changes into Cyberbot and battled The Demon. Chaos, the father of Albermech joined the war. Chaos was the one who was responsible for making black Light. Ben changes into Benmummy and punches Albermech. Batman and Ben were captured by Chaos. Gwen and Kevin followed the trail and was attacked by hypnotized Wonder Woman. After defeating Wonder Woman, Gwen saved them. Now Ben and Batman must work together to stop the Imperialodaemonias from Planet Jupiter.
Characters
Ben
Gwen
Batman
Kevin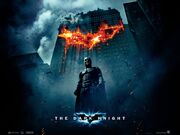 Hal Jordan
Flash
Superman
Albermech
Riddler
Joker
Vilgax
Chaos
Aliens used
Big Chill
Echo Echo
Sandbox
Cyberbot
Benmummy
Benvicktor
Mummystar
Electroguana
Tiger
Ad blocker interference detected!
Wikia is a free-to-use site that makes money from advertising. We have a modified experience for viewers using ad blockers

Wikia is not accessible if you've made further modifications. Remove the custom ad blocker rule(s) and the page will load as expected.