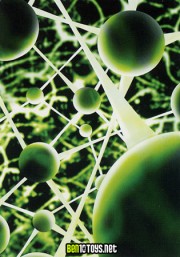 Galvan B is the homeworld of 
Galvanic Mechomorphs
though it was conquered by Galvancalamars. The moon has 200 islands with 70 seas which are joined in the center of the moon. The seas are made of Galvanic H
2
0 which is usually found on Galvan Prime or Mecha Galvan. The seas are not of monsoon rains but of chemicals. The rains are in the rivers on the islands. It is the moon of Galvan Prime. After accidentaly dumping minerals on Galvan B, Galvanic Mechamorphs were born. In
Ben 10: Alien Games
, the entire moon was teleported away from the Galvan system in rejection. It began orbiting the homeworld of the Mechamorph's allies, the Lepidopterrans, and was renamed to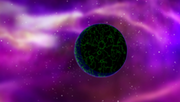 Mechamorphia.
Inhabitants
Known Galvanic Mechamorphs
Bazel
King Gloop
President and Commander-in-Chief Technos (Ben 10: Alien Games)
Tekk 
Baz-El
Ar-ZOID
Ad blocker interference detected!
Wikia is a free-to-use site that makes money from advertising. We have a modified experience for viewers using ad blockers

Wikia is not accessible if you've made further modifications. Remove the custom ad blocker rule(s) and the page will load as expected.