Fan List :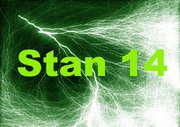 If anyone likes it put your signeture down below!
Plot :
This show centers around a Teen named Stan and it takes place during Alien Force in an Alternate Dimension.
The series comes back when Stan is six teen, and the Omnimatrix was broken, so Azmuth fused three Omnitrixes to make the Omnimizer, which has some new aliens.
Aliens :
Characters :
Villains :
Episodes :
Season 1
Season 2 :
Season 3 :
Confirmed Episodes
Date of Doom
Rumors :
Add some rumors here!
The series may return from hatius during a Halloween Special.
Stan may get access to a special Rognitrix alien of his choice; talk to ET.
Notes :
Stanwolf is the replacment for Benwolf.
Ad blocker interference detected!
Wikia is a free-to-use site that makes money from advertising. We have a modified experience for viewers using ad blockers

Wikia is not accessible if you've made further modifications. Remove the custom ad blocker rule(s) and the page will load as expected.