Sorry this Service is closed!
A new Art Service by Static is open now!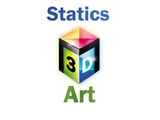 Why did I stop making logos? Well, here's the reason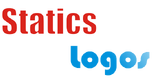 I've stopped making logos from a long time, So orders are closed. This is a gallery of Completed Orders on this Service's.
For complete list of logos by static see go here

I also made the wiki's once hosted world mark !!!!


Thank you for Using Static's Free LOGOS!
Reason
I've been obliged by you all with so many love and respect. Thanks all for giving me a chance to serve you it has been a long time, and a great time making logos for you. But creating logos require a lot of time and patience and concentration but at this time I am not able to provide them. Currently I've a big way ahead in academic fields so I need to contribute my time to studies more than anything else for a secure future, so its no more possible. But thanks again, I'll be staying as a normal member of this wiki, leave me a message on my wall if you wanna talk bye :)
Ad blocker interference detected!
Wikia is a free-to-use site that makes money from advertising. We have a modified experience for viewers using ad blockers

Wikia is not accessible if you've made further modifications. Remove the custom ad blocker rule(s) and the page will load as expected.