TV-14

LV


This content contains material that may be unsuitable for children age 14 and below.
The following additional labels have been provided:
Murder
Terrorism
Assault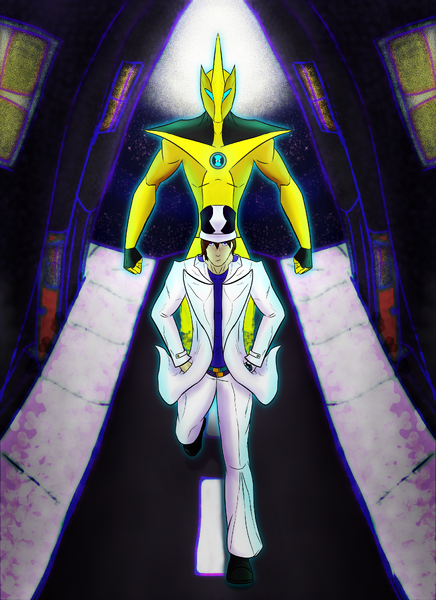 A final Requiem, a brilliant Encore, and the light of a Star will show you the way.
---
Note: The TV-14 rating refers to the general tone. Some content of this series can be considered TV-PG or TV-MA. As such, each episode will be individually rated.
EXTRA IMPORTANT NOTE: Though this is part of a long-running franchise, you can still jump right in with this series and not be that lost. If you're deadset on knowing the main pieces of backstory without reading the entirety of the Tech 10 franchise, it's summed up fairly quickly and easily in the "Recap" tab below.
MAX DAI IMPORTANT NOTE: This is the original version of the series. It is currently being rewritten and will be released as "Star Spirit: Re:Vise". You can still read this version, but be aware that the quality of the series as-is is not up to CaT's current standards.
Tech 10: Star Spirit is the sequel series to Tech 10: Rebooted and the fourth overall series in the Tech 10 franchise.
---
---
Tech 10: Star Spirit
Swarm 2

Builds
Jet Boots - Spiked Gauntlets - Arm Cannons - Bladed Armbands - Weaponized Lantern
Minor Characters
---
---