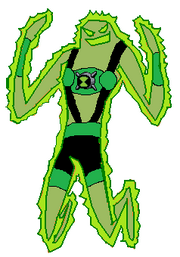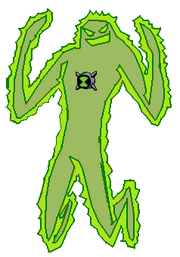 In Noah 10, he looks the same as unsuited P'andor except green instead of red with a Matrix on his chest. He has the same powers as P'andor. The Matrix puts a small invisible field around Ultimate NRG that protects people around him.
He differs from his base form in the fact that his base form is red with green eyes, not all green.
Ultimate NRG was used to fight and gravely injure Phantom, destroying his left arm. Here, he can control the radiation effects, and only inflict a certain target with radiation, even in a nuclear explosion.
Appearances
Ad blocker interference detected!
Wikia is a free-to-use site that makes money from advertising. We have a modified experience for viewers using ad blockers

Wikia is not accessible if you've made further modifications. Remove the custom ad blocker rule(s) and the page will load as expected.