Enjoy your final m ments...

---
My Best Series
---
---
My Other Series on BTFF (First Row)
---
---
My Other Series on BTFF (Second Rows), Movies, and Specials
---
---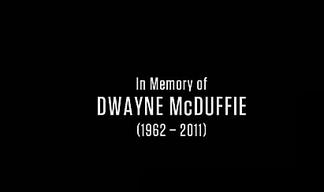 ---
Friends
---
Sklei - The Forever King
Toon - Creator of the Forevtrix and the Third Knight
Chrono - Mastermind of Time
Dyloxx - The Reviewer ( who has now left the wiki :/ )
Brian - The Pokemon King
Paper - the Young Plumber Leader
Sub - The Explorer of the Ocean and King of Awesome
Bink - The Amazing Artist (who has also left )
Jack - The BTHOAA Dude and the 4th Knight
Sierra - The Female Supporter (who left) kinda
Regular Guy - The Guy who is Regular ( or IS HE? )
Figy - The Pichu Man
ET - The Guy who Only Comes on for Episodes
Kross - The Eternal enemy of Naruto ( the character in the show... not NAR )
Speedy the Author (of an Actual Book)
AB the Nicknamer
Nar - the Zekrom Dude
Lego - He's the Company that makes little toy Bricks :P!
Nick - the Guy with the Nuke 2.0
Ahmad - The First Squire
Cyber - The Computer Named Dude.
Dark - The Dark Man (and the best noob yet since Speedy)
Holly - a.ka. Toon's Girlfriend
Rob - The Dude's Back! :D
Bloxx - He's the Lego Alien. 
Figy - The Fig
---
Enemies 
---
Ermac - War Starter
Ghost - the RPer. ( Well.... he's not really an Enemy. He just drives me a little nuts with the RP. )
YJ - We're tired of his trolling and sockmaking. He's just become annoying.
Mark - He's just caused too much trouble with the socks and spamming and trolling :/ ( Wow I have 5 Enemies, not really good now is it )
Dead Ninja - A Troll who complains about admins and what not.
Shaf - He's the new 3-5 all in one. 
---
This is the Amazing Super Sci100!
HELLO DUDES! ITS THE AWESOME AND AMAZING SUPER SCI!

I AM THE WRITER OF MANY SHOWS AND THE FRIENDS OF MANY USERS HERE. CHECK OUT MY SERIES! I MADE THE 24,000TH PAGE!!!!
Other Shows OFF BTFF
Edit
The Suite Life: Collage Froniter(canceled)

Avengers of the Gods (canceled/possibly on hiatus)

Batman: The Caped Crusader (Hiatus)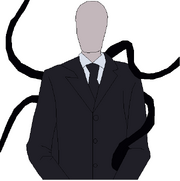 Hean 10 Slideshows
Edit

The Hean 10 Logos and Season 1 Finale trailer -------------->
This user is an admin. Here are the others.