So, I've been drawing this thing for a while and I finally finished it. Consider it as a gift to BTFF, all of 2016's Featured Aliens in one picture. I hope you guys love it! Also, I made a Deviant Art account (finally) that I posted it on.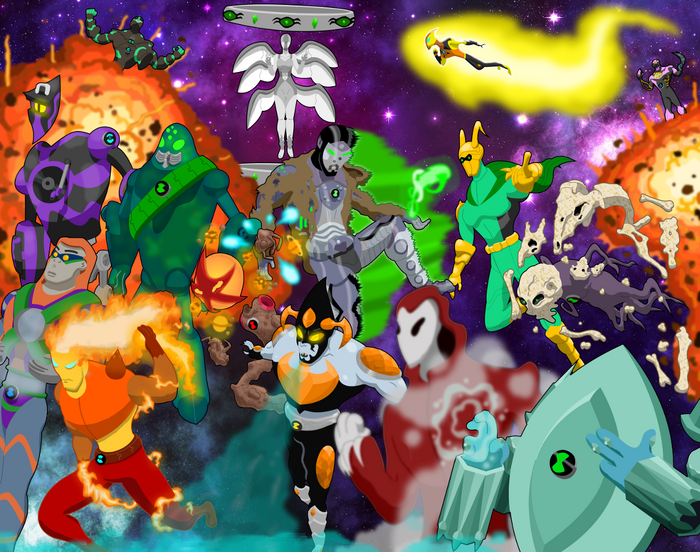 http://renxjrking.deviantart.com/art/SixteenFeaturedSetSmall-687141978
Sincerely, Ren X Jr. King
Ad blocker interference detected!
Wikia is a free-to-use site that makes money from advertising. We have a modified experience for viewers using ad blockers

Wikia is not accessible if you've made further modifications. Remove the custom ad blocker rule(s) and the page will load as expected.